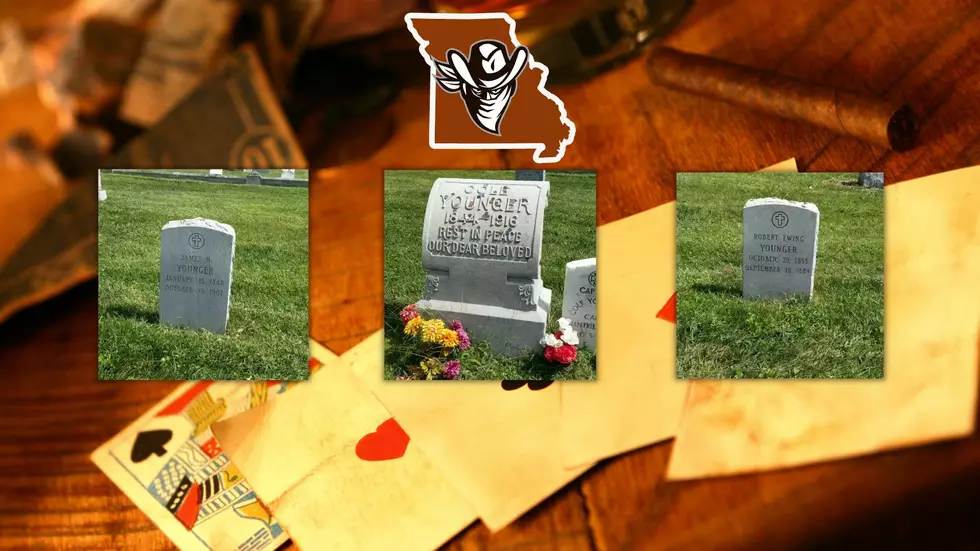 3 Notorious Outlaws Lie Together Forever in 1 Missouri Cemetery
ShabbyTrick via YouTube/Canva
They once rode with Jesse James. Now, three of the most notorious outlaws all lie together forever in one Missouri cemetery although they took entirely different roads to get there.
Lee's Summit Historical Cemetery is on the southeast part of 3rd Street in Lee's Summit, Missouri. It looks like just about any other cemetery from behind the fences.
This cemetery truly is historical dating back to 1867 with 20,000 souls interred there. Out of those 20,000, three will always be remembered for their infamy. Cole, Jim and Bob Younger of the James-Younger Gang.
The Younger Brothers became well known as Civil War Guerillas involved in many attacks against Union forces. Their true fame came after the war though when they rode with Jesse and Frank James pulling off some of the most notorious bank robberies in history along with many failed ones, too.
Out of the 3, Cole Younger was the only brother that died peacefully. According to Legends of America, he saw the error of his outlaw ways later in life and became a church-going member of the community passing away March 21, 1916.
James Younger had part of his jaw shot off in a bank robbery attempt and spent 25 years in prison for his many crimes. Despondent, he took his own life on October 19, 1902.
Bob Younger was sent to prison after his capture in 1889. It is said that Bob caught tuberculosis while behind bars and he died a miserable death on September 16, 1889.
Out of the 14 Younger children, these 3 outlaws are laid to rest next to each other in Lee's Summit Historical Cemetery. Forever.
Jesse James Farm in Kearney, Missouri
More From KICK FM, #1 For New Country