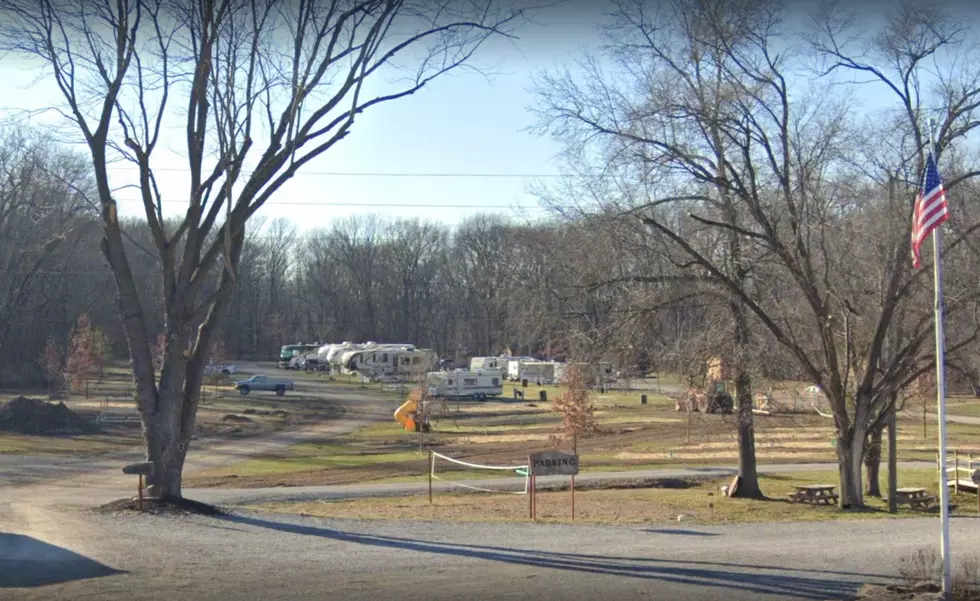 Hannibal Police Found a Stolen Car at a Ralls County Campground
Google Maps Street View
There has been an uptick in vehicle thefts in Hannibal over the past several days. Thanks to a tip and a traffic stop, two of those stolen vehicles have been recovered including one that was found at a Ralls County campground.
The Hannibal Police Department announced in a press release that at approximately 1:55pm Monday afternoon they were made aware that an abandoned vehicle matching the description of one of the cars stolen recently was at Meadows Campground in Ralls County. They say that witnesses saw 5 juveniles leave the vehicle in a blue Traverse.
Northeast (MO) Emergency Communications Center, NECOMM, transmitted that info to other area law enforcement agencies which led to a Marion County deputy spotting the vehicle at Broadway and Main in Hannibal. That traffic stop led to 5 juveniles being arrested without incident. The deputy reportedly found a handgun and 2 sets of vehicle keys belonging to the stolen vehicles in that blue Traverse.
Chief Jacob Nacke said in the press release "The level of cooperation on this case was amazing. Both the Marion and Ralls County Sheriff's Departments, Missouri State Highway Patrol, and NECOMM were instrumental in helping make these arrests. Information was quickly disseminated and surrounding agencies began actively looking for the suspect vehicle which was subsequently located by a Marion County Deputy. I cannot thank our partners enough for the assistance they provide on a daily basis."
There is no report at this time as to what charges if any will be made against the juveniles who were apprehended.
See Inside Hannibal's 120-Year-Old Quarry House, Now an Airbnb
More From KICK FM, #1 For New Country