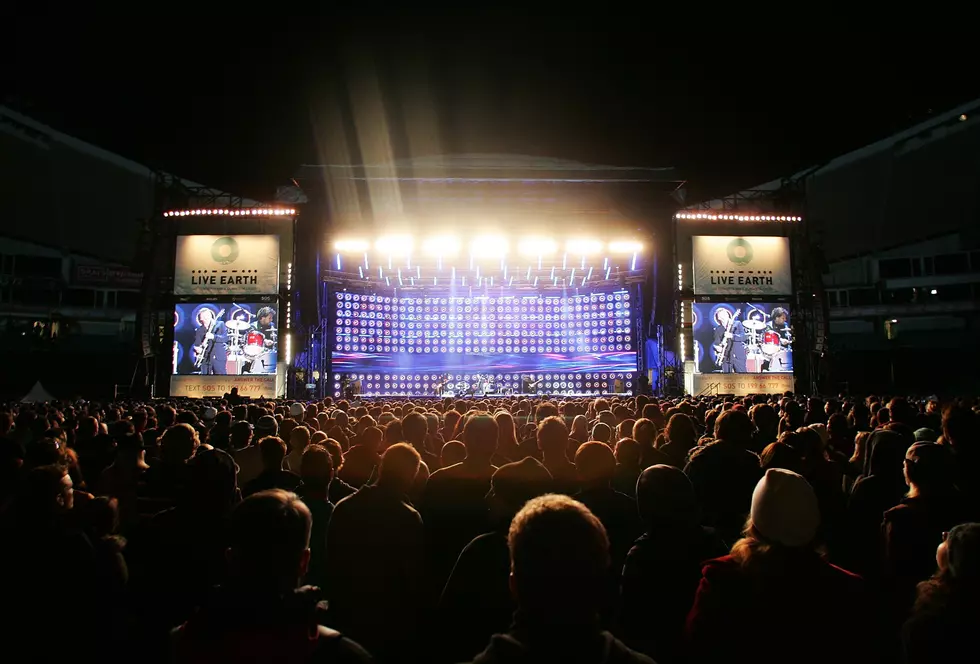 Do you have a favorite local concert venue?
Getty Images - Sergio Dionisio/Stringer
The Quincy/Hannibal area has been fortunate to have some great concerts over the years.  But, I can't really  say that we have an ideal place to see a show.  Even with some of the great artists that have played here, I can think of major drawbacks to just about each location. 
Back in the mid to late 80's, the Hannibal Riverfront Ampitheater hosted some big time bands.  (I'm still recovering from the crazy stage diving at the Air Supply show)  Quincy Raceways has also seen some big shows.  Clint Black and Patty Loveless and later Travis Tritt have played where only Pro Modifieds had dared to drive.  Plenty of parking, but the venue is built for racing not concerts.
We're also fortunate to be right in the middle of a bunch of area fairs.  Garth Brooks played the Marion County Fair back in the day.  The Adams County Fair has seen Kenny Chesney, Brad Paisley and zillions of others cross the stage.  Always appreciated that the Adams County Fair (and many local fairs) do their best to keep the ticket prices down, but it's hard to know what kind of summer heat and/or storms you'll be dealing with.
And, who can forget some of the great concerts that have been hosted by the Oakley-Lindsey Center.  There was the 1996 John Berry/Paul Brandt show.  Tracy Lawrence and Rick Trevino not long after that.  Last year, Gretchen Wilson...but the acoustics for a big concert aren't exactly ideal.
(Footage of Bucky Covington at the Adams County Fair-Courtesy of YouTube)
Do you have a favorite place to see a local concert?  Or, do you have an idea for a location that maybe hasn't been tried yet?  I'd love to hear your ideas.  As for me, haven't found the perfect spot...yet.
More From KICK FM, #1 For New Country