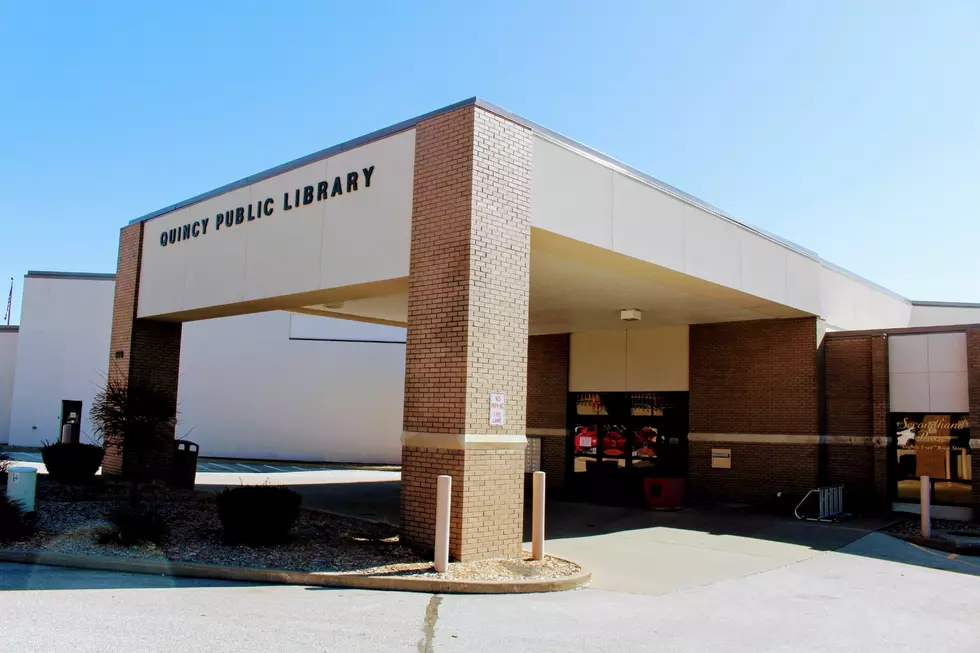 Comic Books, DMV Tests, and Fishing Poles: Things You Can Get At QPL
TSM Photo
There I was, standing in a bar, as so many of my life stories start. So I'm standing in a bar chatting with some associates, and the topic of the library came up in conversation. Because doesn't it always? And one of the esteemed gentlemen I was with said, "Hey! Did you know you can get fishing poles at the library if you wanted to?" Which left me speechless. Well... not really "speechless," but I did say "Wait, what? That's bizarre. Tell me more." Not that there's really more to tell. "You can get fishing poles at the library" is pretty self explanatory.
So when I was at the library last night for the Big Read, I asked the desk person, about some interesting things at the library.
Fishing Poles
You can in fact check out fishing poles. These are seasonal, and will most likely be put away at the end of the month. But if you want to go fishing, but your own pole is a mess right now, you can check out a selection of fishing poles at the Quincy Public Library.
DMV Tests
Not the official one that determines if you're fit to drive, but you can take practice tests so you're ready to go when the day comes you have to take the official test at the DMV
Comic Books
This kind of feels obvious, but they actually have a really good comic book and graphic novel selection, and I highly recommend you take a look through it if you're a fan, or maybe are looking at getting into reading comics and graphic novels.
Tablets (iPads/Kindles)
You don't get to go home with them, but you can borrow them during your time at the library. This is especially good for kids and teaching them to use technology.
Ameren Watt Monitors
This handy device will let you monitor your electrical usage, so you can find out why your bill is so high. They're available at the front desk.
Field Trip Kits
These are specifically designed for teachers taking their kids out on field trips. It sounded like it gets more jargony and complicated than that, but this is a good resource for teachers if they're doing a history or science type field trip with the young ones.
And that doesn't even get into the movies, CDs, magazines, newspapers, downloadable content and of course, books. And don't forget their classes, workshops, events and resources for job seekers. For more info on all the library has to offer, visit the Quincy Public Library website, or stop in on Jersey Street.
More From KICK FM, #1 For New Country