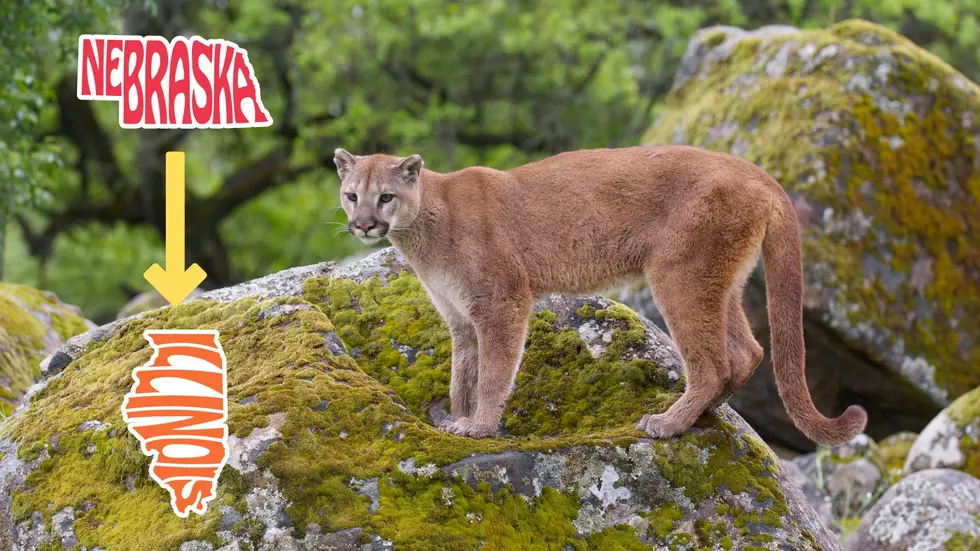 A Mountain Lion from Nebraska Just Traveled to Illinois
Canva
Where do you go on vacation if you're a mountain lion in Nebraska? The answer based on what one of these big cats really just did is Illinois.
As we shared last week, there was a mountain lion that was struck and killed in Dekalb County, Illinois. This isn't that mountain lion. The Illinois Conservation Police just shared on Facebook that another of these big cats was tracked making its way from the Cornhusker State to the Land of Lincoln recently.
They say that this mountain lion was fitted with a GPS collar back in Nebraska which is how they've been able to track his adventure which is now going through the central part of Illinois. They say that the public is being asked to leave the big cat alone which is fine if the big cat also leaves the public alone.
The good news is that mountain lions are normally very solitary animals and seek to avoid the places where humans are. It's when their hunger leads them to where people live that trouble can happen.
Let's hope this large predator makes a safe travel through Illinois to wherever he/she is going.
See Inside Illinois Tiny Airbnb with Catfish, Deer & Butterflies
More From KICK FM, #1 For New Country