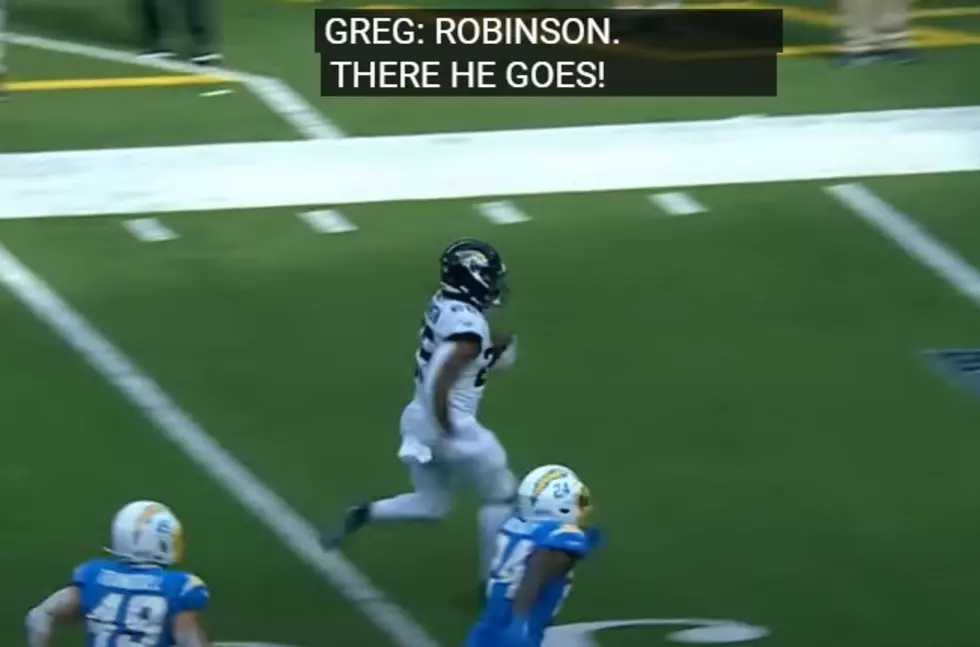 Rockford's James Robinson on 4th and 1, Goes 50 yard For Jags Win! (Video)
YouTube - NFL
Rockford Lutheran grad, James Robinson...did it again. Quietly, after last years injury filled, what the hell was Jacksonville thinking coaching choice, James is being James.
Undrafted, ISU Redbird, Rockford Lutheran standout...James Robinson is putting up numbers, quietly. Does the national media give him the credit he deserves, nope. Will this play be featured as a Sports Center Top 10 highlight from yesterday, probably not, but is James Robinson one of the best running backs in the NFL??? Hell. Yes.
First off, Jacksonville beat the San Diego Chargers yesterday. Apparently after last years terrible coaching choice, this season the Jacksonville Jags are off to a great start and things are clicking.
So check this out from yesterday. Up 16-10 over the Chargers, at the start of the 3rd quarter...Jacksonville appears to be going for it on a 4th and 1. The announcers nailed it, "look for a hard count here." I totally thought they were going to try to get the Chargers to jump offsides. Nope. It was James Robinson time. Run left, pick up that yard James!!! Oh wait, he gone.
For a guy that has "struggled" to get the national exposure and respect he deserves, he sure did make this look EASY.
I watched this young man do his thing in high school at Rockford Lutheran. He was a "small" back, didn't get the recruitment chances he should have. Didn't get drafted. Signed as a free agent with Jacksonville. Now is going to GET. PAID.
Now I'm not one of those "hangers-on" that claimed to know him or whatever, I just want James to get what he deserves. Respect, and a BIG payday.
Here's the play. Here's the 50 yard run for a touchdown on 4th and 1. Keep doing work, James...The future looks very "green." $$$
The 17 Quarterbacks That Have Played For the Bears During Aaron Rodgers' Career In Green Bay
It's fair to say that there has been a difference in quality at the most important position in sports for these two historic franchises.
More From KICK FM, #1 For New Country