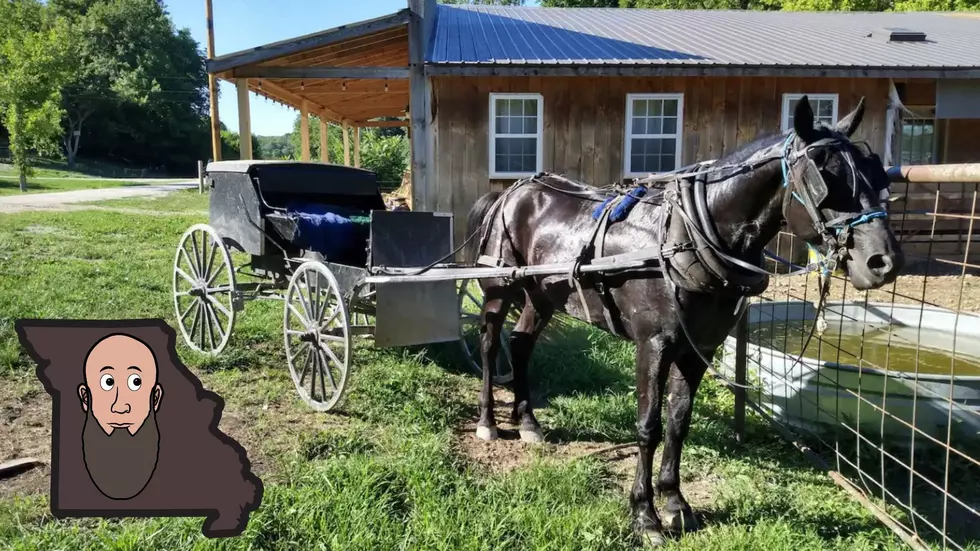 See Inside a Rustic Missouri Place in the Heart of Amish Country
Farm stay hosted by Casey, Airbnb/Canva
Do you have a desire to have a rustic getaway in Missouri? How do you feel about the Amish? If both of those can be answered in the affirmative, I've found the perfect place in Missouri that is really in the heart of Amish country - horse and buggy included.
This super-unique place is called "The Shouse" on Airbnb. It's located near California, Missouri. It used to be an Amish tack shop. Now you can stay there. Take a look for yourself.
See Inside a Rustic Missouri Place in the Heart of Amish Country
If you're not familiar with where California, Missouri is, think just to the west of Jefferson City. It's one of the parts of Missouri where many people live a very simple life. This redone Amish tack shop that is now an Airbnb represents that.
One of the many great things about this place is as of this writing, the nightly cost is only $85 according to the Airbnb listing. I would imagine many who plan to spend the weekend in the Columbia/Jeff City area would consider this place as a unique "let's get away from it all" option.
The full listing has more information on details and availability. It's hard have some simple time to yourself in Missouri without actually being...Amish.
This Rustic Missouri Barn Overlooks a Vineyard
Rustic Missouri Mansion Has Theater, Wild Outdoor Pool with Slide
More From KICK FM, #1 For New Country