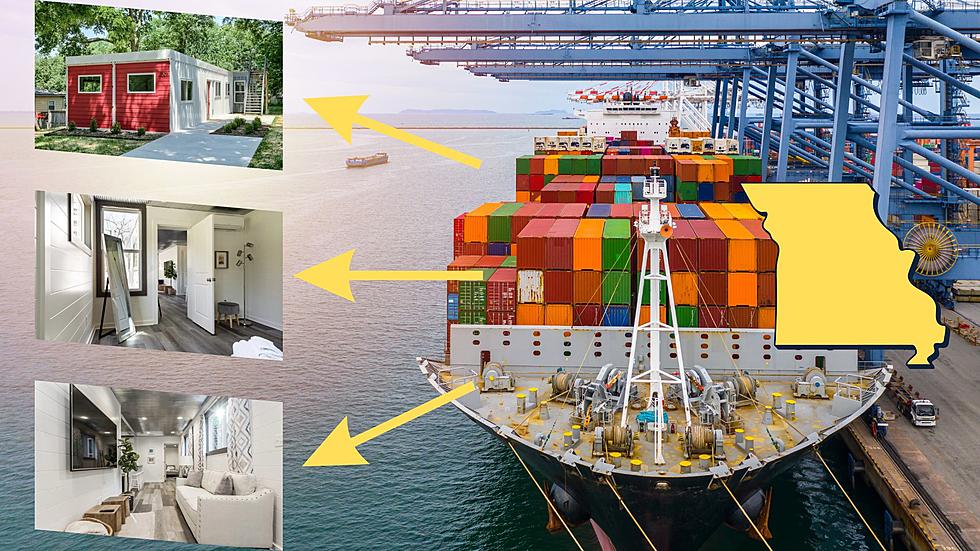 See How These Shipping Containers Became an Amazing Missouri Home
Shipping container hosted by Ashley, Airbnb/Canva
It's not every day that you see a group of shipping containers turned into a living space, but that's exactly happened to this Missouri home. From a ship to a family's living quarters and it's a place you can stay in, too.
This Missouri home in the Kansas City area shows what's possible when you put a little know-how into what looks like a simple shipping box. Once you look inside, you'd never guess that the framework is nothing but metal boxes that once floated on a freighter in the ocean.
See Inside a Missouri Home Made Out of Shipping Containers
The best part of all is this is a home you can stay in next time you're adventuring in the Kansas City area. The nightly cost as of this writing was only $60. Not sure if that's a special or what, but that's super cheap compared to just about any other overnight accommodation.
The full listing on Airbnb has a lot more pics and details about these shipping containers that magically became a home.
See Inside a Wild Illinois Home Made Out of Shipping Containers
More From KICK FM, #1 For New Country