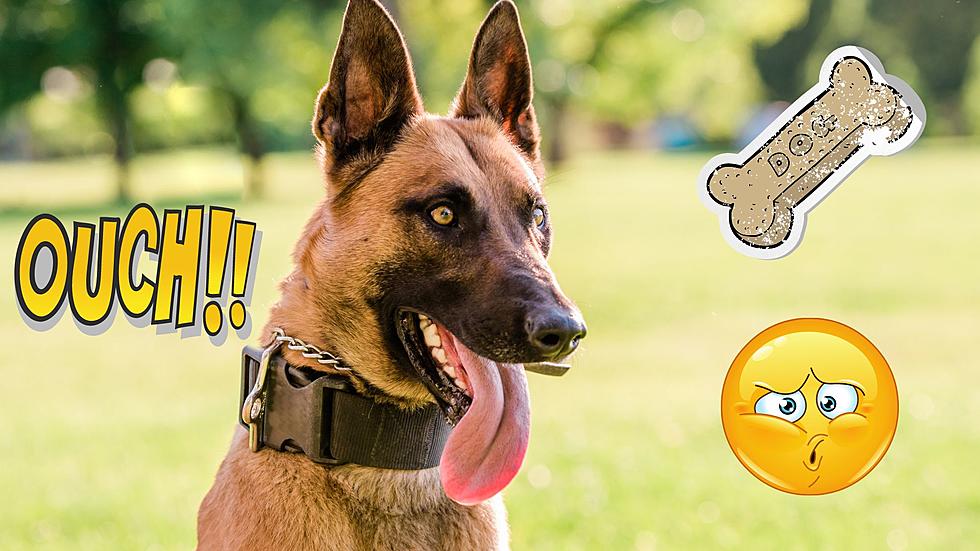 Missouri K-9 Cop Gets Alleged Thief with 'Bite to the Biscuits'
Canva
Sometimes you make decisions in your life that lead to...less than ideal outcomes. That was the case for an alleged catalytic converter thief in Missouri who decided to flee from a pursuing K-9 officer and was apprehended in the most painful way possible.
I saw this very unique law enforcement moment shared on the Missouri sub-Reddit page. It was a conversation entitled "Poor life decisions" and that seems appropriate based on what the St. Francois County Sheriff's Department shared on their Facebook page. When you look at the suspect's clothing, you'll understand where the dog...got him.
I don't know the suspects name and don't care. All I can say is when any police officer says "stop", you "stop" whether you're guilty or not. When it's a K-9 cop, you really better listen because these dog servants are like canine terminators. They will stop you...one way or another.
I must confess that while I am not happy about this alleged thief's situation in life, I did laugh out loud at the police comment at the end of their Facebook post:
K-9 TEO was given a treat and mouth wash.
That. Is. Classic. Well done, Teo. You're a good boy.
Inside Kansas City Chiefs QB Patrick Mahomes Insane Shoe Closet
More From KICK FM, #1 For New Country