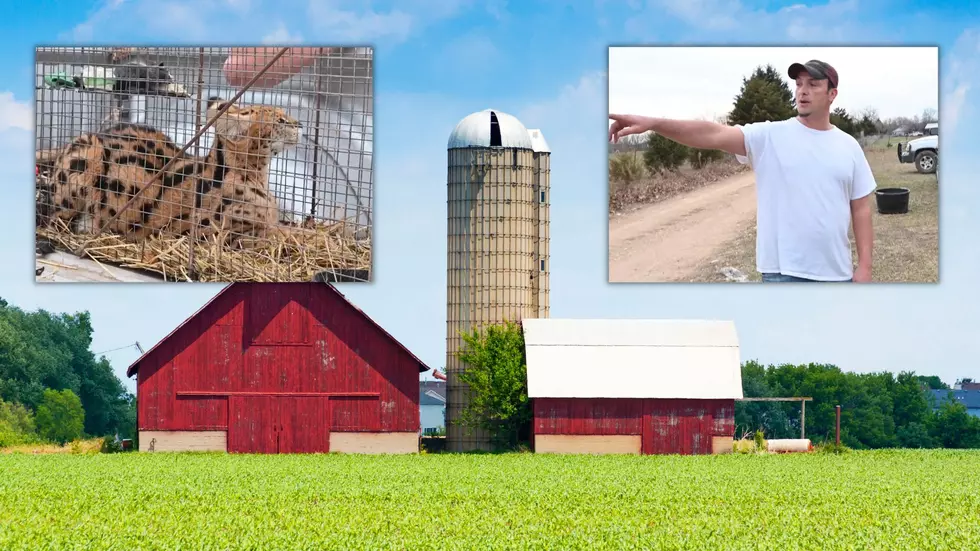 Missouri Farmer Finds 'Crazy Looking Cat' Native to Africa?
Turpentine Creek Wildlife Refuge via Facebook/Canva
Someone is gonna have some explaining to do. A 'crazy looking cat' was found by a Missouri farmer who was shocked to learn the animal is native to Africa. What?
I saw this first reported by the Charlotte Observer. They report a Missouri farmer in Ava, Missouri saw something he thought might be a bobcat near his property for months. Once he finally captured it, he contacted the Turpentine Creek Wildlife Refuge which is a rescue group in Arkansas. The revealed to him the cat was an African Serval and, as the name indicates, is native to (you guessed it) Africa.
The African Wildlife Foundation says these unique cats are actually great fisherman and can hook fish with their claws. They also indicate that servals are very solitary animals and would avoid people at all costs as they are hunted in their native land of Africa.
How did an African Serval end up in Missouri?
That's the $64,000 question. Best guess is someone somehow brought one into the state as a pet (illegally) and it escaped. The Turpentine Creed Wildlife Refuge says the farmer likely saved the cats life by catching it and contacting officials that can help.
Ava, Missouri is known as the "Treasure of the Ozarks". Perhaps they should add "potential hiding spot for rare African cats", too.
See a Tiny Illinois Place Located Inside an Animal Rescue Ranch
More From KICK FM, #1 For New Country