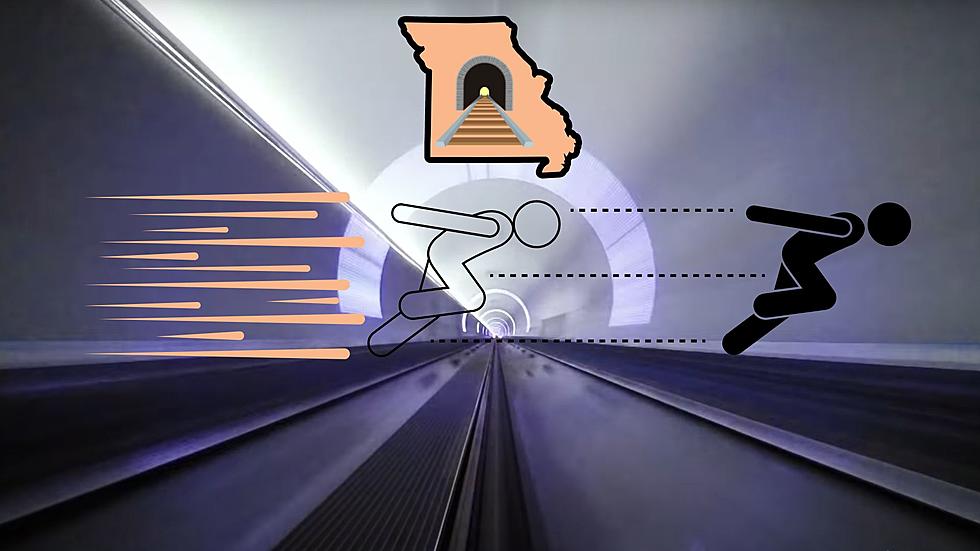 How Missouri Almost Got a Superfast Hyperloop and It Still Might
Canva
There's a super-fast transportation system being developed and it almost ended up in Missouri. It's called the "hyperloop" and it still might make its way to the Show Me State after all.
If you've never heard of the Hyperloop, it was originally a vision by Elon Musk. Wikipedia defines it as "a proposed high-speed transportation system for both public and goods transport". The simplest way to describe it is it's a tube which features a "pod is a coach pressurized at atmospheric pressure that runs substantially free of air resistance or friction inside this tube using magnetic propulsion".
The feasibility study for the Hyperloop was done in Missouri 4 years ago. It showed that the Hyperloop could transport passengers from Kansas City to St. Louis in 31 minutes.
Missouri was one of the finalist areas, but designers decided to put the test in West Virginia instead. So that's the end of the road for the Hyperloop in Missouri?
Not so fast...
KSDK reported a couple years ago that while West Virginia got the first test track, Missouri is still a very possible destination for the Hyperloop in the future. The designers still believe the geography of Missouri is an ideal location for this type of transportation system and there's enough business especially between St. Louis, Columbia and Kansas City to make it financially possible.
Is the future of transportation in Missouri a super-fast tube? That would certainly ease the congestion on I-70 quite a bit, so let's hope this vision of the future becomes a reality sooner rather than later.
See Albert Pujols Kansas City Home You Could Live in For a Price
More From KICK FM, #1 For New Country