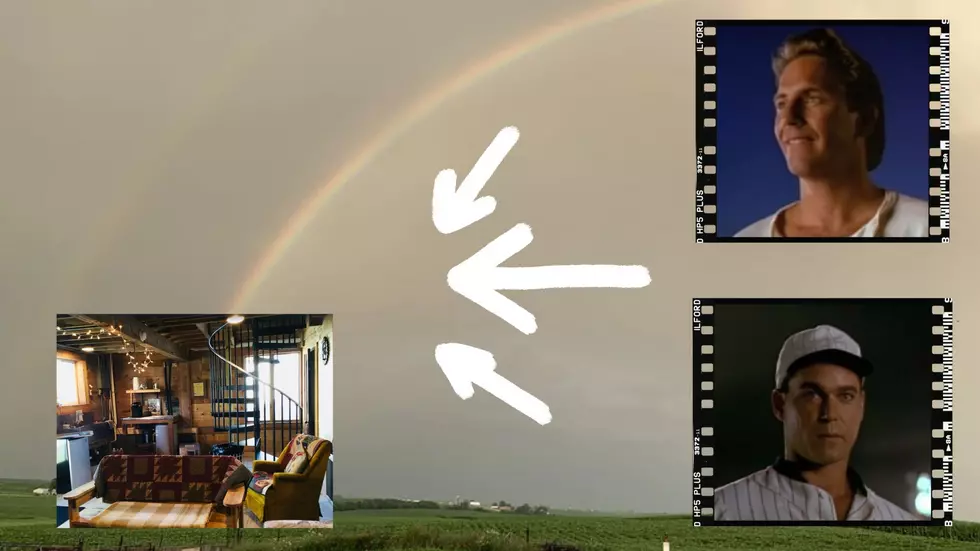 Best Place to Stay in Iowa? A Grain Bin Near the Field of Dreams
Hosted by Mona pape, VRBO/Movieclips via YouTube/Canva
What's the best place you can stay in Iowa? If one national site is to be believed, it's a converted grain bin that's in the same city as The Field of Dreams.
Only In Your State declared this "quiet country farm stay" on VRBO as the #1 place to stay in Iowa. The history of this place goes back generations. Here's the brief description from Mona pape, the VRBO host:
1901 grain bin, converted 2017 to comfortable living area , kitchenette, shower/ toilet, sleeps 6, AC/heating, DirecTV, towels/bed sheets, coffee maker, toaster oven, apt. frig., grill, . Not handicap assessable. No smoking, not suitable for pets, fire extinguishers onsite, parking on premises, Allergens(grain bins) 179 miles from Des Moines, 215 miles Chicago, 243 miles Minneapolis, 342 miles St. Louis. 1851 est. farm.
The pictures of this place show someone did a lot of work to convert this grain bin into a nice place to stay.
Converted Iowa Grain Bin Near the Field of Dreams in Dyersville
The nightly cost to stay in this converted grain bin is $90 as of this writing according to the VRBO listing. Who knows who might come wandering out of those surrounding corn fields. Paging Kevin Costner.
Inside a Super-Unique Tiny House Barn in Southeast Iowa