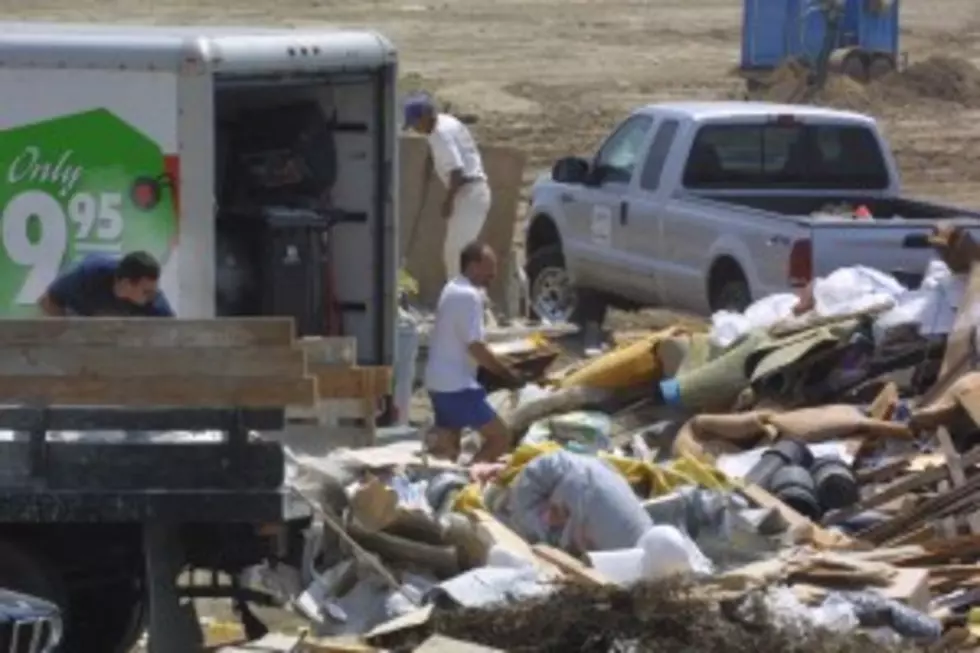 Everything You Need to Know On the Quincy City-Wide Clean Up
Jason Kirk, Getty Images
For the most part this year's September 26 City Wide Clean-Up will be like that last few years have been with two major exceptions.
One is the event this year will end at 2 p.m. instead of 4 p.m as it has been in the past.  The other major change is you will need to unload your items yourself. In previous year there have been helpers, but due to COVID-19 restrictions that will NOT be happening this year.
Enter your number to get our free mobile app
Listed below are all the particulars for this year's event
Cleanup will take place at the usual location Front Street and Payson Avenue on September 26th, 2020.
Start Time is 6:00 a.m. until 2:00 p.m. (You must be through the intersection of 4th and Payson by 2 p.m. or you will be turned away.) If you are planning on bringing multiple loads it is important to be as early as possible with your 1st load.
The line for the Cleanup will be on Payson Avenue. Please be courteous and go to the end of the line when getting to the cleanup site.
Have your ID ready at 4th and Payson as you will need to be a Quincy resident to proceed.
No Commercial Haulers will be allowed into the cleanup.
Trucks with trailers will be directed to use the far left lane.
Please insure that you bring help to unload your materials as Republic Services is there to operate trucks and not to unload. Due to Covid-19 there will be no exceptions this year!
NO ELECTRONICS (TV's/Computers)
NO TIRES
NO YARD WASTE
NO LIQUIDS (OIL/FUEL/PAINT/ETC)
Due to State and Federal Regulations, any appliances, which contained refrigerants (i.e.: refrigerators, air conditioners and dehumidifiers), must have a sticker placed on it certifying that the refrigerant has been properly reclaimed.
CHECK IT OUT: See the 100 most popular brands in America
More From KICK FM, #1 For New Country